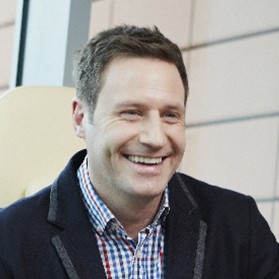 Mr Paul Rosen completed his medical training at Manchester University prior to completing a specialist training at Moorfields Eye Hospital in London. He is a registered member of the General Medical Council (GMC). In 1993, he became consultant ophthalmic surgeon at Oxford Eye Hospital and was head of his department from 1998 to 2004. He performs more than 1000 cataract and refractive surgical procedures each year between his NHS and private practices.
Mr Rosen first performed laser refractive eye surgery in 1991 at Moorfields Eye Hospital and started focusing on LASIK treatments in 1997. His interest in education led him to a position as a Senior Lecturer at Oxford University and as an examiner for the Royal College of Ophthalmologists for the Certificate in Refractive Surgery.
He was invited to participate as a member of the Royal College of Ophthalmologists Refractive Surgery Working Party due to his commitment to refractive surgery and for his 18 years of experience in laser refractive surgery.
Mr Rosen advises the government's National Institute of Clinical Excellence (NICE) and is currently the President of the European Society of Cataract and Refractive Surgeons (ESCRS), which is the largest society in Europe dedicated to refractive surgery. He is the former President of the UK and Ireland Society of Cataract and Refractive Surgeons (UKISCRS).
In addition, he is a Medical Editor of Eurotimes, a publication of the ESCRS and is regularly invited to lecture on cataract and refractive surgery nationwide and around the world.
Memberships/Fellowships and Awards:
Registered with the General Medical Council as a Specialist in Ophthalmology
Chairman of the Programme and Practice Management Committees of the ESCRS
Honour Award recipient from the American Academy of Ophthalmology
Royal College of Ophthalmologists Examiner in Refractive Surgery
Fellow of the Royal College of Surgeons of Glasgow
Fellow of the Royal College of Ophthalmologists
Certificate in Refractive Surgery, Royal College of Ophthalmologists