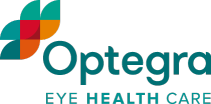 Optegra is the UK's largest group of dedicated private ophthalmic hospitals that tend to a wide range of eye conditions. Founded with the aim to provide world-class eye care and services in the UK, it is now a leading provider of eye treatments with its advanced technology and reputable surgeons.
Optegra was initially established in Guildford, Surrey and has now expanded to 9 hospitals and clinics throughout the UK  including Birmingham, London, Manchester, Hampshire and Yorkshire. They also have an international network in Germany, Czech Republic, Poland and China.
Optegra's Consultant Ophthalmic Surgeons are all NHS trained fellows of the Royal College of Ophthalmologists. Many also take part in the training and development of new eye surgeons, and have contributed to the industry through the research, development and practice of new eye treatments and techniques.
Treatments and Technology
Optegra provides a wide range of eye care solutions and surgical procedures tailored exactly to every patient's specific eye condition. It has a dedicated, nonprofit research division, Optegra Eye Sciences, which continually researches different ways Optegra can bring together advances in technology and surgical procedures to provide better treatments for its patients. Optegra is the first national eye care group to offer the LENSAR™ femtosecond laser technology in all of its UK hospitals.
Optegra offers ReLEx® SMILE, LASIK and LASEK procedures to treat correct nearsightedness, farsightedness and astigmatism. ReLEx® SMILE is a minimally invasive, bladeless form of keyhole laser eye surgery, offering a great alternative to LASEK and LASIK treatment.
Apart from these, it also offers the Clarivu package. Clarivu (RLE – refractive lens exchange) is an individually tailored and consultant-led lens replacement procedure which can eliminate or reduce dependence on glasses as well as prevent or remove cataracts. Optegra also offers the phakic implantable contact lens (ICL), which is a tiny, soft lens placed between the natural lens of the eye and the iris, or between the iris and the cornea.
Optegra's surgeons also treat other eye conditions such as cataracts, age-related macular degeneration (AMD), retinal conditions and glaucoma
Optegra's hospitals have consistently received positive reviews from their patients who commend the surgeons for their exemplary work and the staff for their friendliness. Optegra offers a comprehensive aftercare programme with a dedicated out of hours number for all patients
Unlike many clinics, Optegra charges fixed price for all its treatments laser eye surgery no matter what your prescription is. 0% finance with no deposit is available for 12 or 24 months, and interest bearing finance allows you to spread the payments over 36 or 48 months. Their prices are similar to other national providers as you can see here.
LASIK and LASEK laser eye surgery treatments treatments with Wavefront and Blade free technology are all charged at the same fixed price and every refractive treatment comes with a free consultation first where you can meet your Consultant Ophthalmic Surgeon and discuss your personalised treatment plan before committing to any treatment.
Optegra Eye Hospital, London 
6 The Technology Park, Colindeep Lane, London, NW9 6BX
Optegra Eye Hospital, Birmingham 
Aston University Campus, Coleshill Street, Birmingham, B4 7ET
Optegra Eye Hospital, Manchester 
One Didsbury Point, 2 The Avenue, Didsbury, Manchester, M20 2EY
Optegra Surrey Eye Hospital
10 Alan Turing Road, The Surrey Research Park, Guildford, GU2 7YF
Optegra Solent Eye Hospital
Fusion 3, Solent Business Park, 1200 Parkway, Whiteley, Hampshire, PO15 7AD

Optegra Yorkshire Eye Hospital
937 Harrogate Road, Apperley Bridge, Bradford, BD10 0RD
Optegra Eye Clinic Altrincham (previously Prospect)
20 Market Street, Altrincham, WA14 1PF
Optegra Eye Clinic Leeds (Yorkshire)
12 Quebec Street, Leeds, LS1 2HA
Optegra Eye Clinic Macclesfield (Manchester)
Oldbury & Cruickshank Opticians, 73 Pickford Street, Macclesfield SK11 6JD
Optegra Eye Clinic Maidenhead (Surrey)
Oldfield Lodge, 156 Bridge Road, Maidenhead SL6 8DG
Optegra Eye Clinic Wilmslow (Manchester)
Optegra Eye Clinic Wilmslow Chapel Lane, SK9 5HX Wilmslow, Cheshire,

All prices are correct as at 10th January 2016. For further information visit
www.optegra.com
 or call 0800 358 0825.