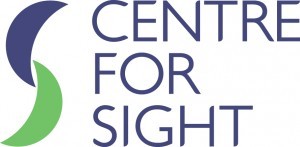 Centre for Sight is the UK's oldest provider of LASIK laser eye surgery. Established in 1996 by world-renowned consultant eye surgeon Sheraz Daya, the clinic has shown a strong commitment to providing the best possible eye care to its patients in the country. In 2004, the Centre introduced the use of bladeless eye surgery with Intralase femtosecond laser on its patients, enabling high-precision eye surgery with faster healing times. It also pioneered the use of similar laser technology, the Victus femtosecond laser for the treatment of cataracts. Because of its reputation, the Centre regularly receives visits from international surgeons who wish to observe laser cataract and refractive lens replacement procedures and corneal procedures using femtosecond laser.
What makes the Centre unique is its ISO 9001 accreditation, along with the fact that it's the UK's only ISO 14001 accredited eye care provider. The Centre currently has 3 clinics in London, Surrey and West Sussex, but has also partnered with 45 eye hospitals all over India to accommodate international patients.
Centre for Sight is known for its world-renowned surgeons. Mr Sheraz Daya is the clinic's founder and Medical Director. Helping him lead the team is Miss Marcela Espinosa-Lagana, who serves as a Director. Working as a consultant ophthalmic surgeon is Mr Saj Khan.
Compare Center For Sight Prices
| Company | Treatment Name | Consultation | Price Per Eye |
| --- | --- | --- | --- |
| | | | |
| | | | |
| | Intralase Wavefront LASIK | | |
| | | | |
* Refundable Consultations are often called booking deposits  which are normally refundable after attending the consultation (weekday and weekend prices shown when applicable). 
**This deposit payment of £500 is deducted from the total cost of surgery if patient is found suitable. If a patient is found to be unsuitable for Laser eye surgery, this deposit payment will be refunded in full.
** In cases where a patient is found suitable but does not proceed with treatment, a 50% refund will be provided to cover the cost of the consultation.
*** Deposit deducted from the cost of treatment and if a patient is unsuitable this will be refunded in full. In cases where a patient is found suitable but does not proceed with treatment, a 50% refund will be provided to cover the cost of the consultation.
Centre for Sight is widely recognised as a pioneer in the industry, and offers a range of treatments and procedures for various sight problems. Among these are:
IntraLASIK eye surgery IntraLASIK or Intralase LASIK is much safer than ordinary LASIK as a laser is used to create high-precision corneal flaps, thus eliminating blade-related complications. It is applied to correct short-sightedness, long-sightedness, astigmatism and presbyopia.
Laser Refractive Lens Exchange/Lens Replacement RLE or Refractive Lens Exchange replaces the natural lens of the eye with a high-performance lens implant to correct vision.
Implantable Contact Lenses (ICL) ICL or Implantable Collamer Lens involves placing an extra lens, similar to contact lens, on the eye to change its shape and correct nearsightedness, farsightedness and astigmatism.
Cataract Surgery Cataract removal is made using the Victus Femtosecond Laser which the Centre introduced to the UK in 2012.
Corneal Grafts This is basically corneal transplant, which involves the partial of complete removal of a deformed cornea.
Centre for Sight has consistently garnered positive reviews from its patients. The clinic provides surgeon-led care, from the initial consultation through surgery to aftercare. Patients have reported on the friendly and positive attitude of the staff and the surgeons, as well as successful surgery results. The Centre's surgeons are on call 24/7 to provide aftercare service to their patients.